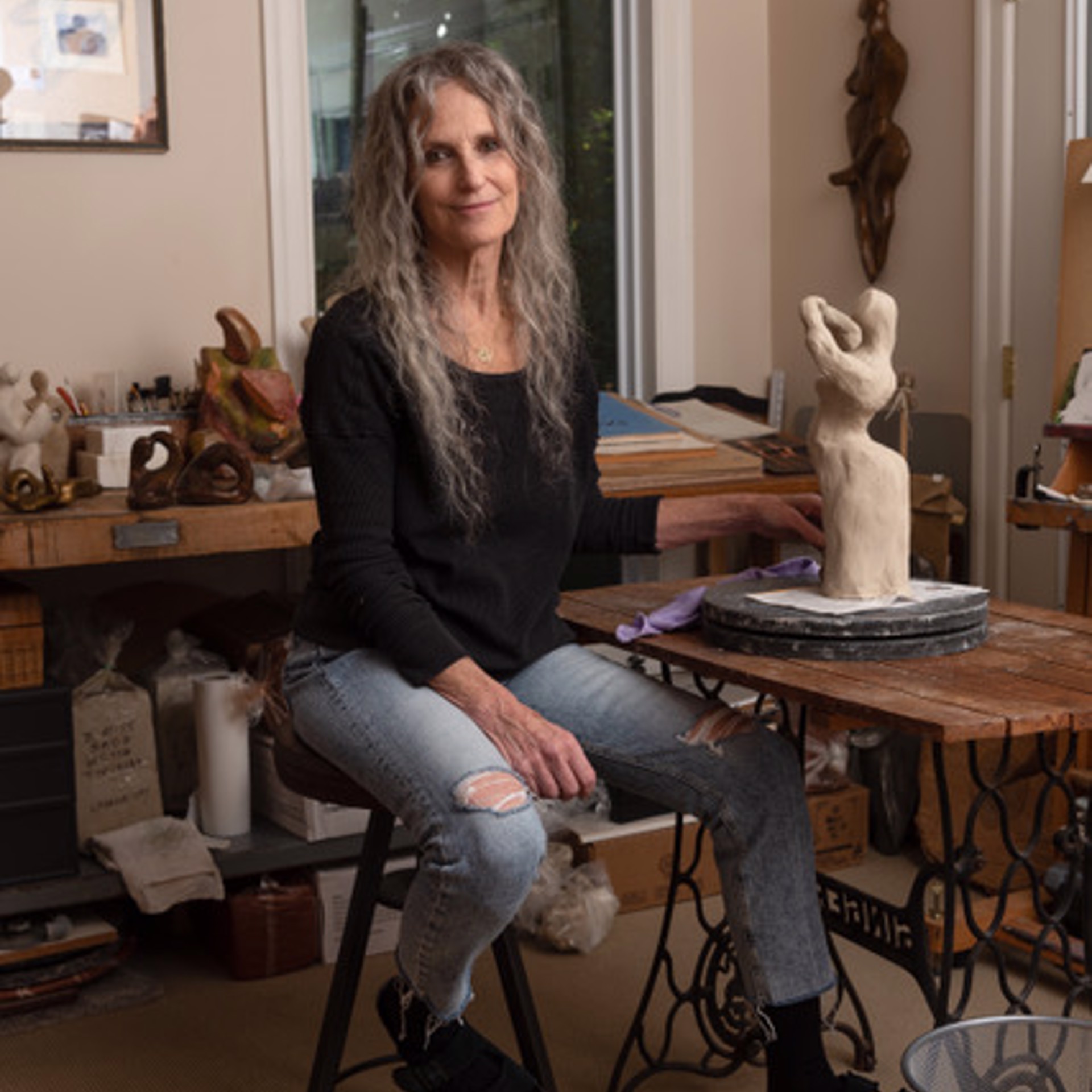 Artist Statement

Hoping to capture the spirit and beauty of the human form, Aleta relies on the simplicity and purity of abstraction in her art. She began working in clay in 1987 and has concentrated on the figure since 1989. She began exhibiting her work locally and nationally in invitational art exhibits, selected juried shows and galleries since 1993.

In addition to being a sculptor, Aleta was a psychotherapist for 39 years until retiring in 2022.
Careers as a psychotherapist and artist have evolved together over the years and she is grateful to be entering her 70's as a full-time artist. She is a member of the Women's Caucus for the Arts and its Georgia chapter and The Atlanta Artist Center.

Aleta was born into a family of artists; the most influential was her mother. Aleta's childhood home was her first gallery she visited. She was surrounded by hundreds of art books which became a library to learn about the world of art. As an adult she returned to her art passion by taking evening figurative sculpture classes at The Callanwolde Fine Arts Center in Atlanta, Ga studying under Bill Nixon.

She starts with a 25 pounds of clay and moves it with her hands until she sees a figurative form appear. These sculptures are cast in bronze and completed with patina finishes. It is a lengthy process creating each bronze caste in collaboration with an incredible team of artisans at The Inferno Art Foundry in Union City, Georgia.

Aleta's sculptures reflect on matters of the heart. They reflect inner dialogues, the complexity of shared emotions and universal truths. They celebrate a person's exquisite strength, patience and joy, as well as one's sorrow and pain. Aleta hopes her sculptures speak to you, as well.
Read More